For some time now, I've been blogging, checking email, and researching stuff on my broken laptop. I just didn't want to give up my oh-so-comfy spot on the sofa. Having the laptop in that spot was also convenient. While the kids were eating or watching a favorite show or fighting, I could take a quickie and get on the net all while keeping my youngins in my viewing area. Of course there are cons to this too. The worst being that I could pop on here any number of times per day - where does my day go?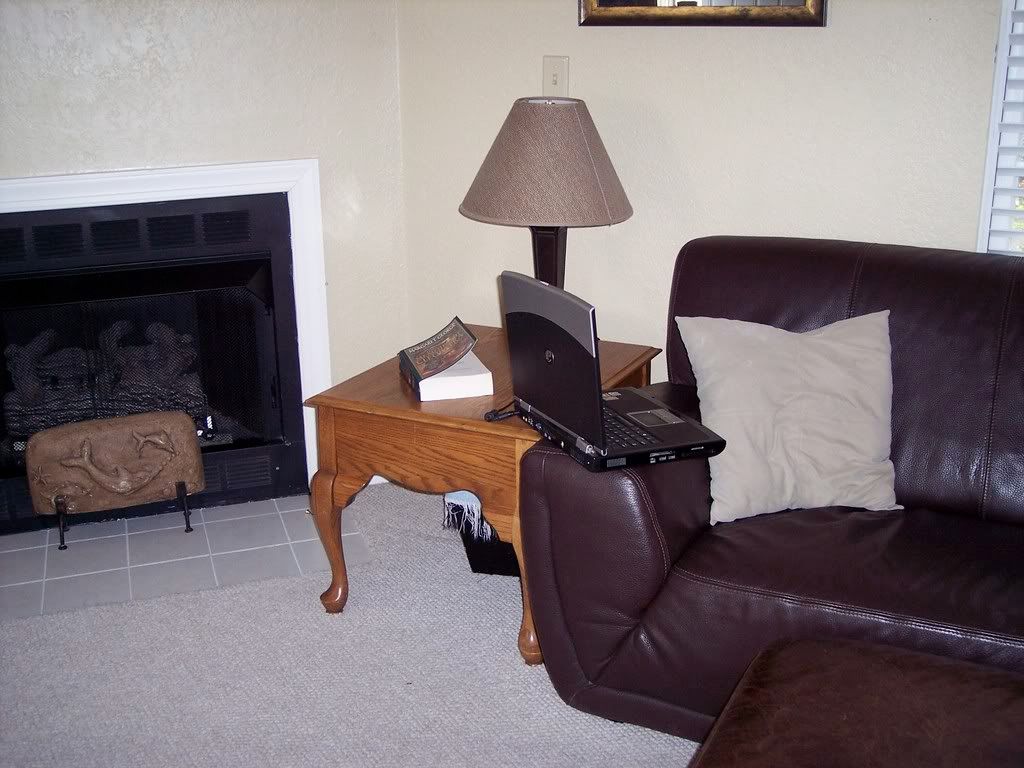 I decided last spring that in order for our home to "show" better in the selling process, we needed to take a drastic measure. We only have 3 bedrooms in our little abode and the boys like sharing one (for now) and their room is about 15x20 feet so it doubles as bedroom/playroom. The third room we use as our home office. And it is LOADED. So in this effort to sell, we cleared out the office with the exception of one small desk, one computer and added a bed. The bed did not overcrowd the place and it gave visual help to those without "vision" who have a hard time seeing things any other way than presented. Well, it's the end of October and we haven't sold and I miss all of my crafty things now that winter is approaching so we decided to bring our stuff back home and put the $70 a month we paid the storage facility to better use.
With this change, I made the decision to let the laptop go and compute upstairs (which will drastically cut down on my computing time) and try to sell the laptop on ebay. BN thinks I am nuts; he doesn't think anyone will buy a broken laptop. I think he is wrong. The computer works just fine, the problem is cosmetic (?), not technical. I'll post a few pictures and you let me know what you think. The laptop cost $1500 a few years ago ('04), so if I start the bid at $50, surely someone is in need of an inexpensive computer. I know if I really needed one and and lacked funds, I'd buy it. Hell, the power cord itself is worth $50 and so is the Samsonite case I keep it in.
See, look, it still looks fine to me. Ignore the blurry picture.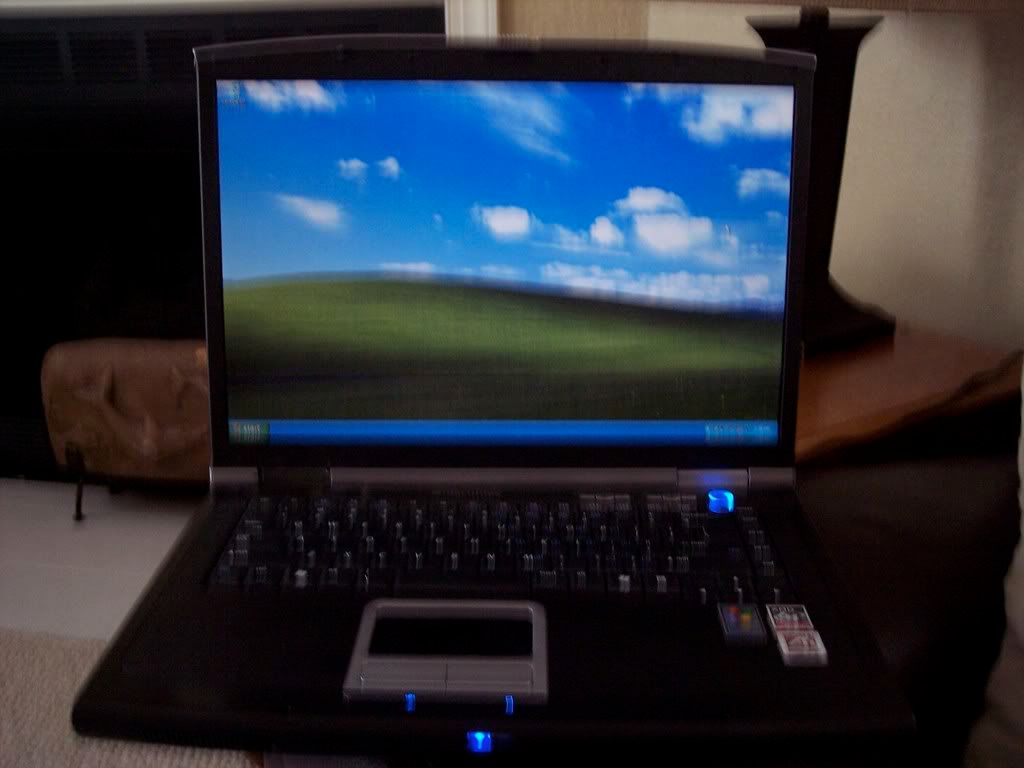 Here's what RePete did to it when I didn't answer fast enough.

Who knew laptops weren't more "flexible"?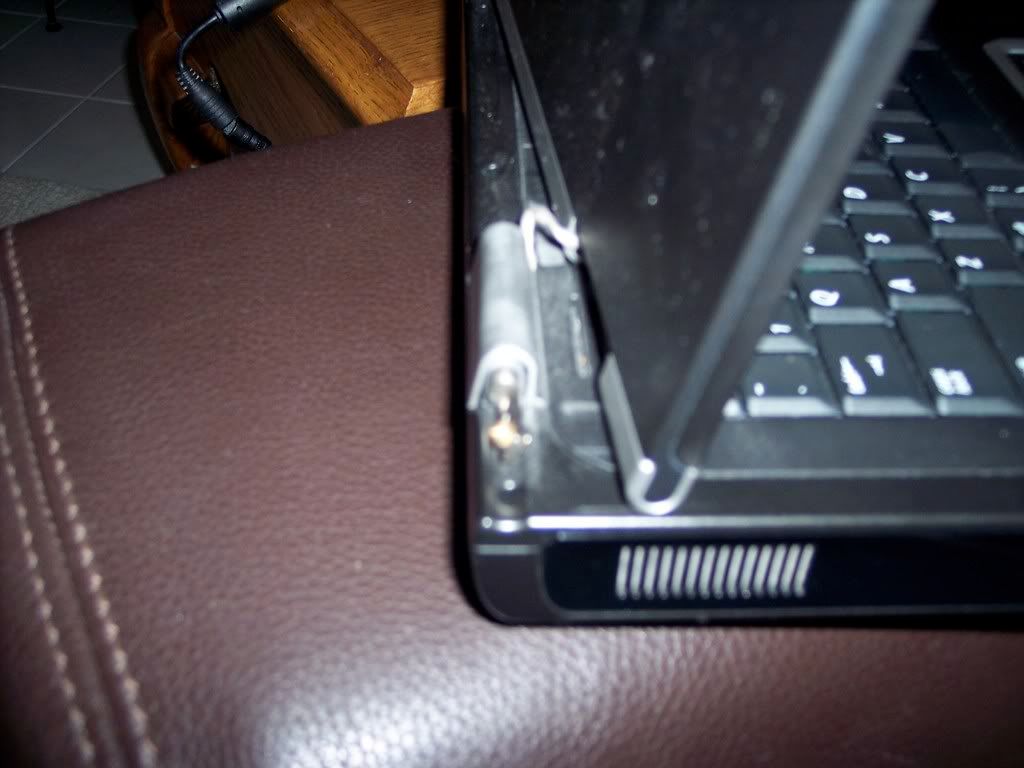 See, not so bad.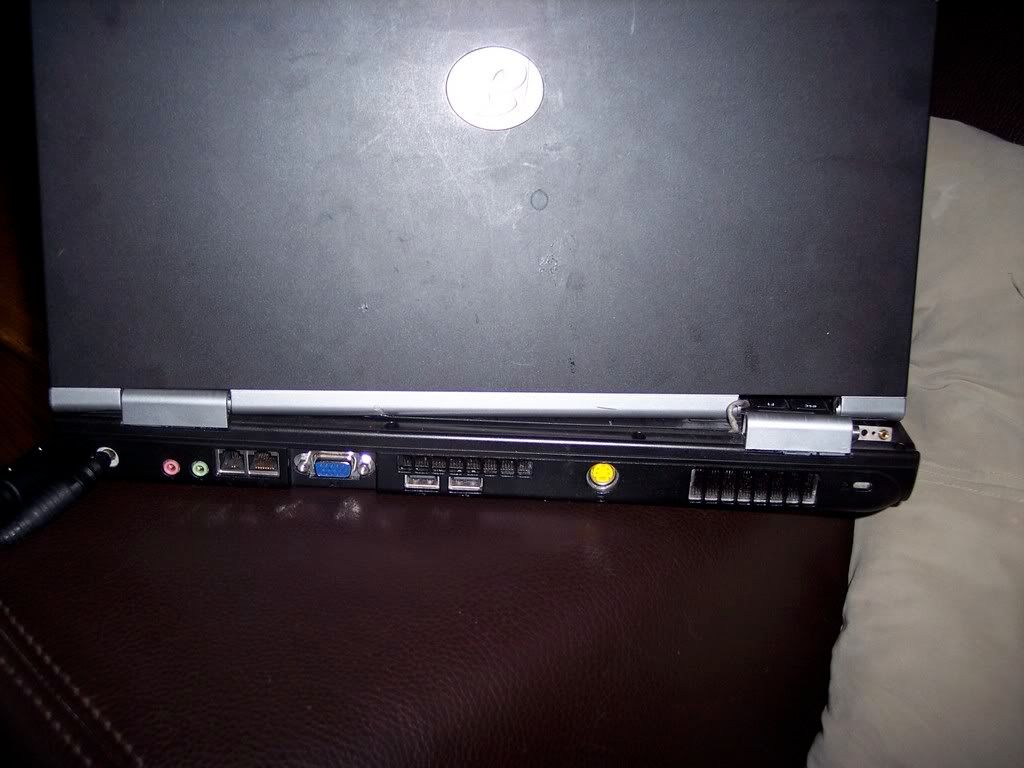 ~R