Looky what came in the mail today.
And it's not even my birthday or Christmas yet! Actually, the contents are for my boys and it'll take all of 2.5 seconds for them to destroy cherish them.
Some time ago, forgot when and what for, Willowtree decided to send me prizes. Oh wait, it's coming to me and if I remember correctly, there was some controversy involved. Everyone tried oh-so-hard to be clever and I took one look at the photo and I wrote something about a fart and BINGO, I won. Imagine that.
The package...ID Recorded? That sounds serious...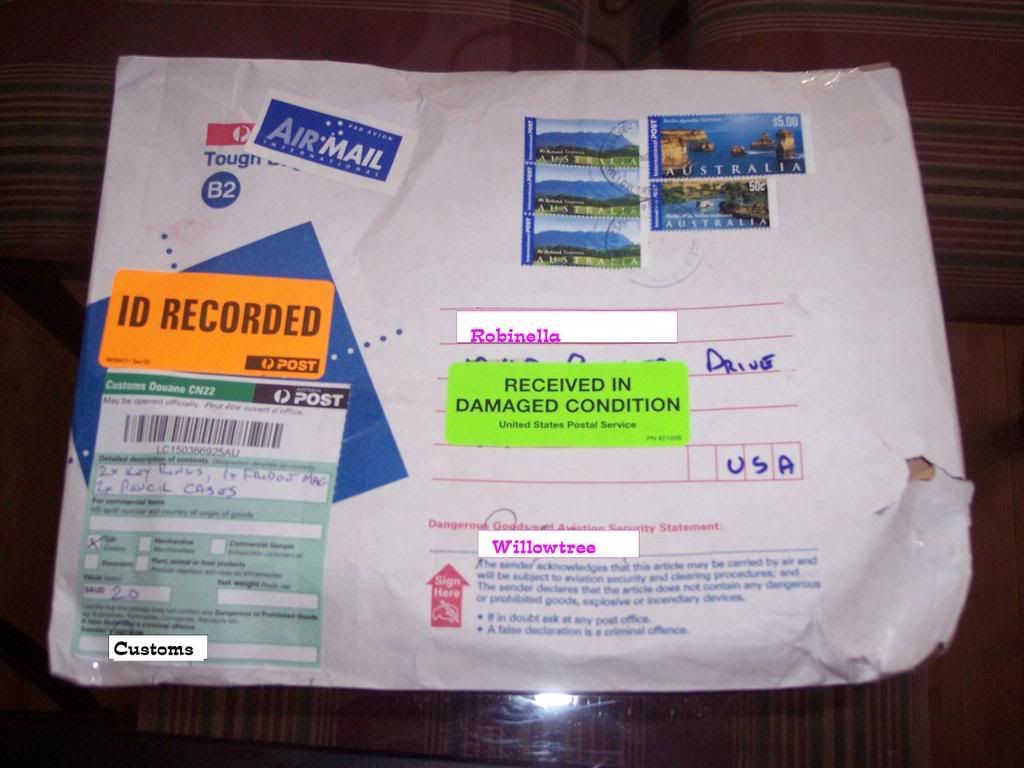 Oh, but what is this? I never in a million years would have dreamed this could happen with the USPS or did that happen before they got it?...

But don't worry, all was intact...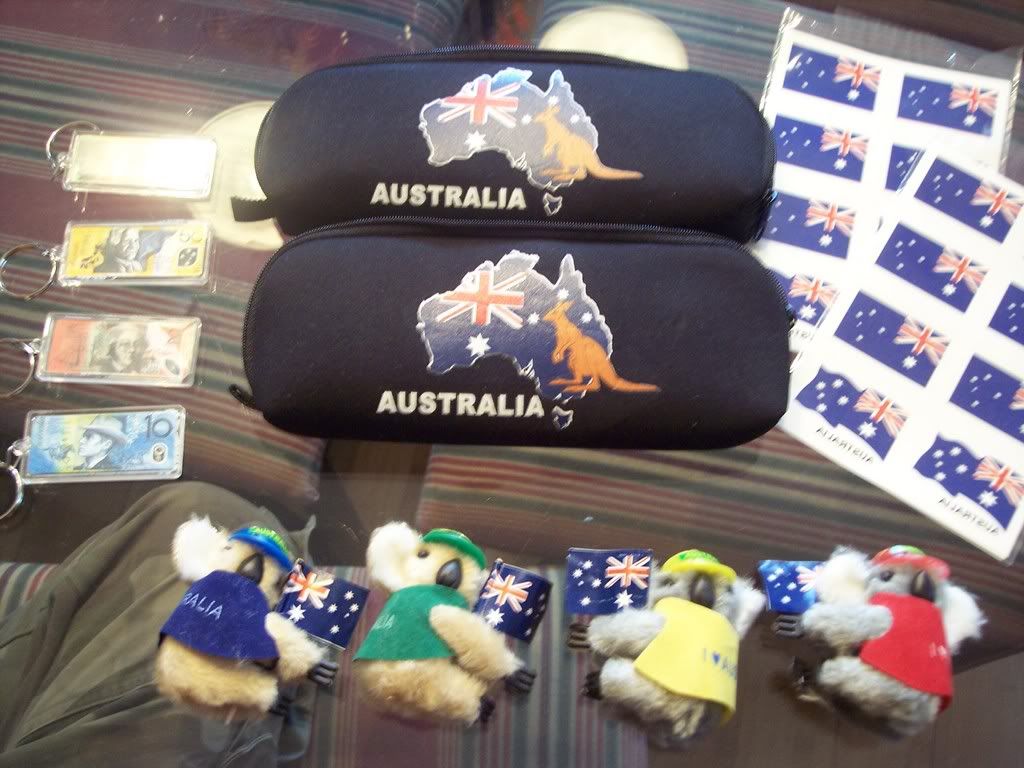 Let's see, two pencil cases, 4 clingy koalas, 4 keychains, two pages of tattoos and a partridge in a pear tree. I think I'll tattoo BN's hiney tonight and NOT show you the pictures.
Thanks a bunch WT. I know the boys will love the goodies. In fact, they already have.
~R