We didn't make into the attic this weekend. We were supposed to clean out the garage and attic and that didn't happen. (I'm still pouting) So next week, I'll show the "gift" and this week we'll settle for...
Christmas Cards (You can easily substitute whatever you and your family celebrates.)
I started making my own a few years ago and darn it if they aren't pretty enough to frame. Because I put so much work into the actual card, I don't sit down and write personal notes in my very own handwriting to everyone. Instead, I make a small note giving a few highlights from our year, which I type on the computer, and tuck it and usually pictures of the boys inside. I type it up with neat font and make it a little decorative just so nobody feels cheated that they didn't get to see my sloppy penmanship.
Here's the cards I made in 2005 and 2006.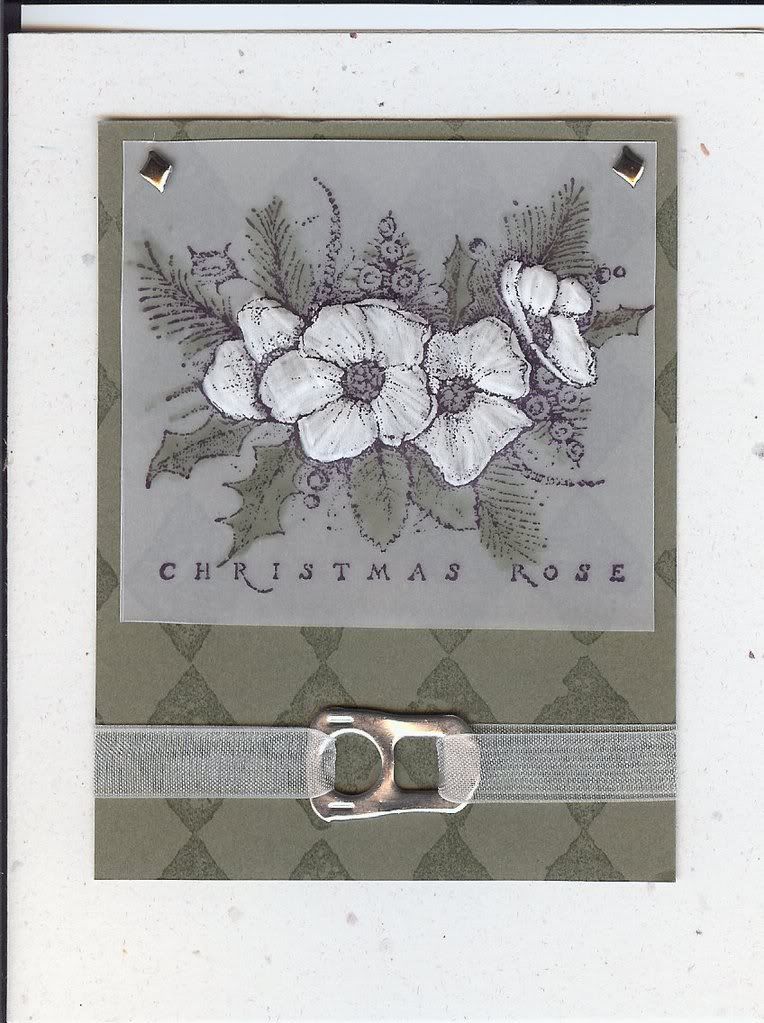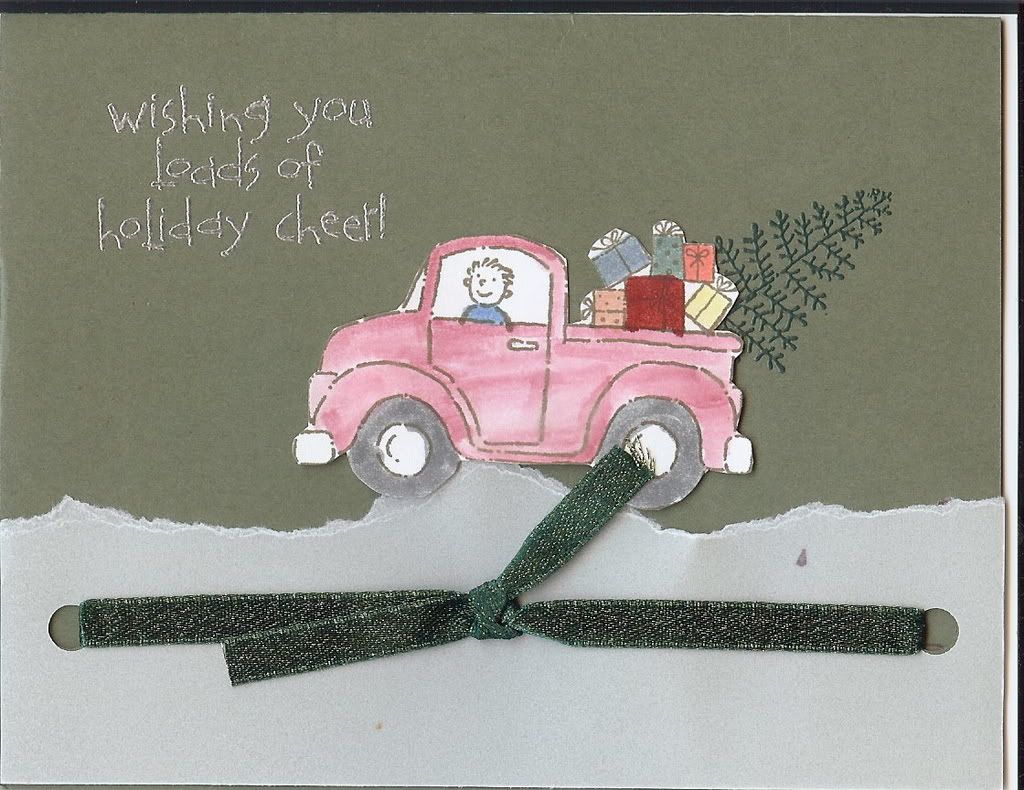 Yes, that is a beer tab on the first one. Recycle - check. I used a decorative piece for the ones I sent out.
Some people think cards are a waste of money and I can see their point. I mean what do you do with them after you've read them. My solution is simple. Since I don't write on the ones I make, the card itself is a gift that can be reused. If I give you a card, feel free to use it next year or for a family member you forgot. We all get those cards from friends or families after we've already sent ours and it'd be rude not to send a quick card and note back.
Now to get started on this year's cards.
~R