Thank you to Kaytabug for sending me a real live Birthday card way back in early December. Her card helps save the oceans. What a sappy treehugger. Sweet!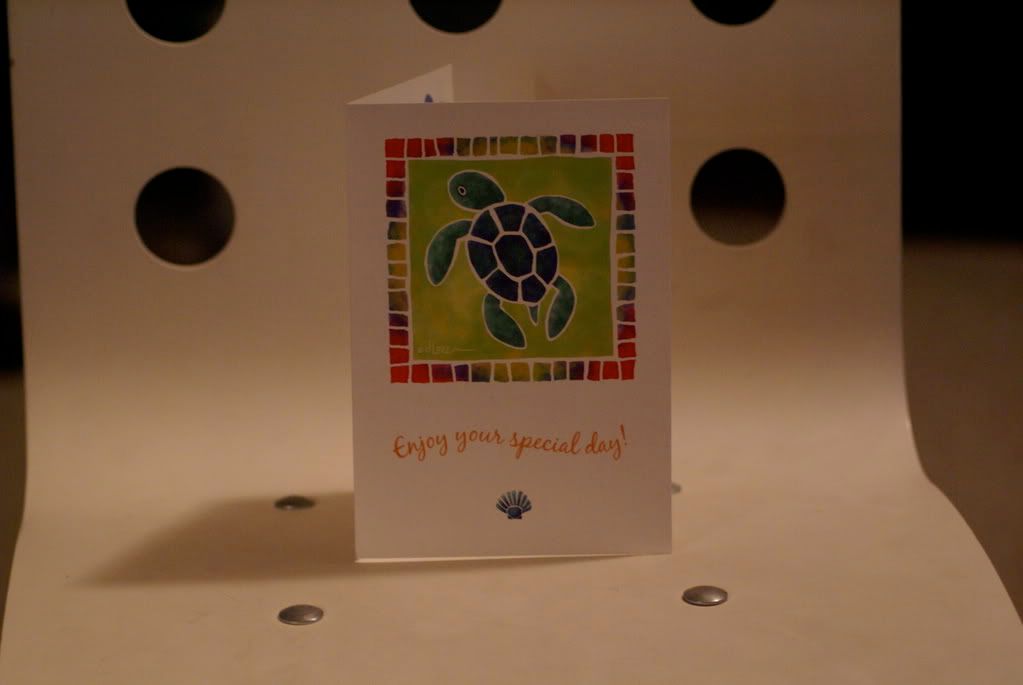 Thank you to Robin for sending me a little gift for entering her contest even though it had ended already. Just never mind the empty candy wrappers. She called it a Surcie and even though my family has been in North Carolina since its beginning, I've never heard this word. Fun!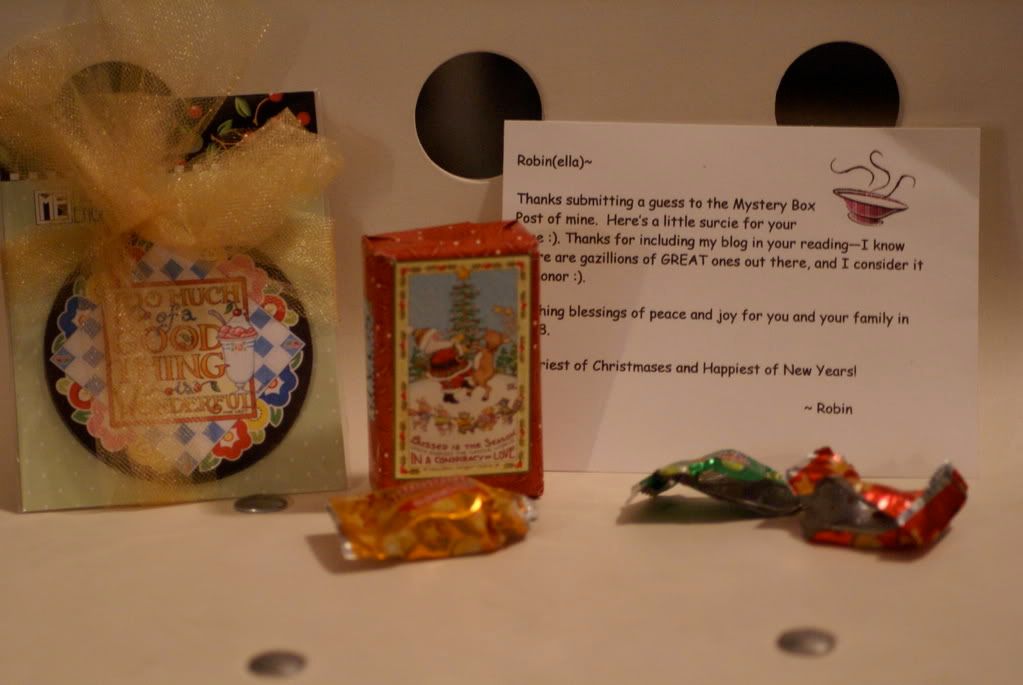 You girls are too nice!
~R