Not Harvest, not Fall Celebrations, just plain old Happy Halloween. Candy is good. I've got a few pictures of my boys at Halloween that I'd like to share. Since they were wee ones when the photos were taken, that should appease my Loverboy.
These are of Pete:
Pete started wearing Buzz at 2 1/2 years and continued wearing it for the next 2.5 years. Not sure where that mask came from.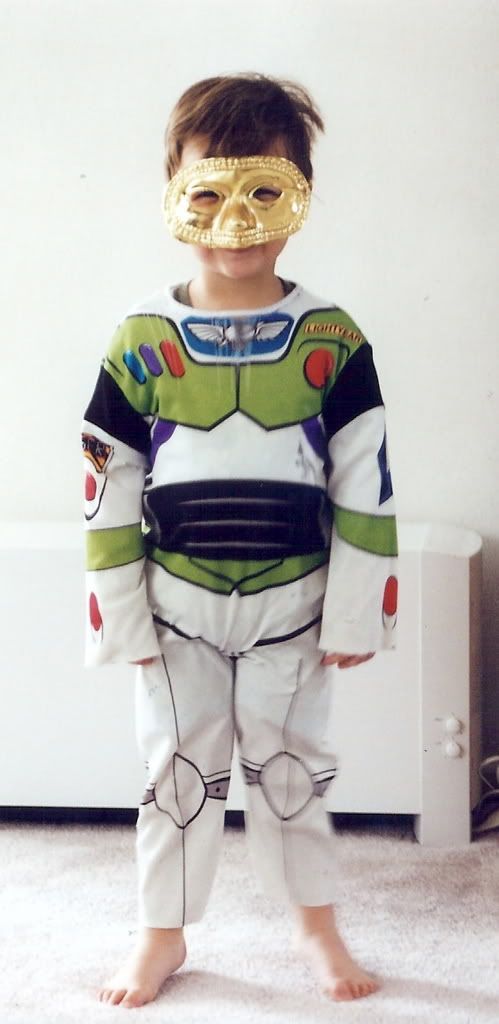 We went to Disney World when Pete was 3 1/2 years and participated in the Not So Scary Halloween shindig. Yes, for and additional $38.00 per person, Pete got to dress up and trick or treat at Disney. Don't think BN and I didn't take our bags too. Halloween at Disney: $over a hundred; Pete's smile behind that mask: priceless. (this is a page from my scrapbook and I am almost 7 mos pregnant with RePete)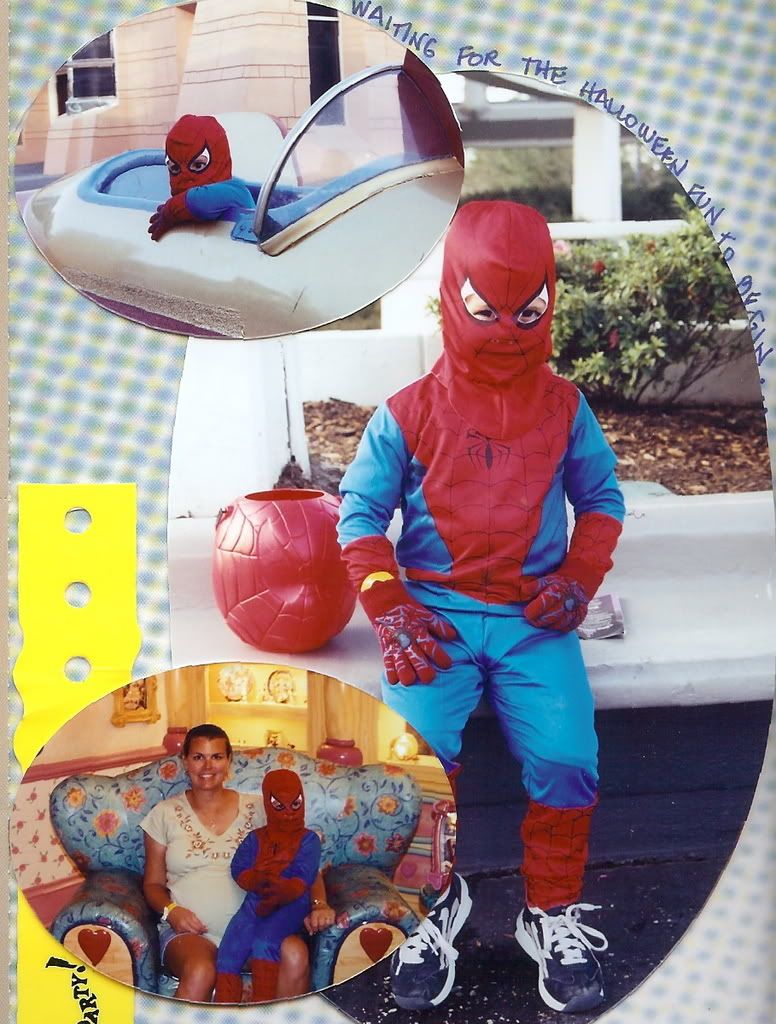 These are of RePete: RePete was just the cutiest baby.

Take a look at that mop on his head. he has curls that are out of control. We try to tame them but they are wild!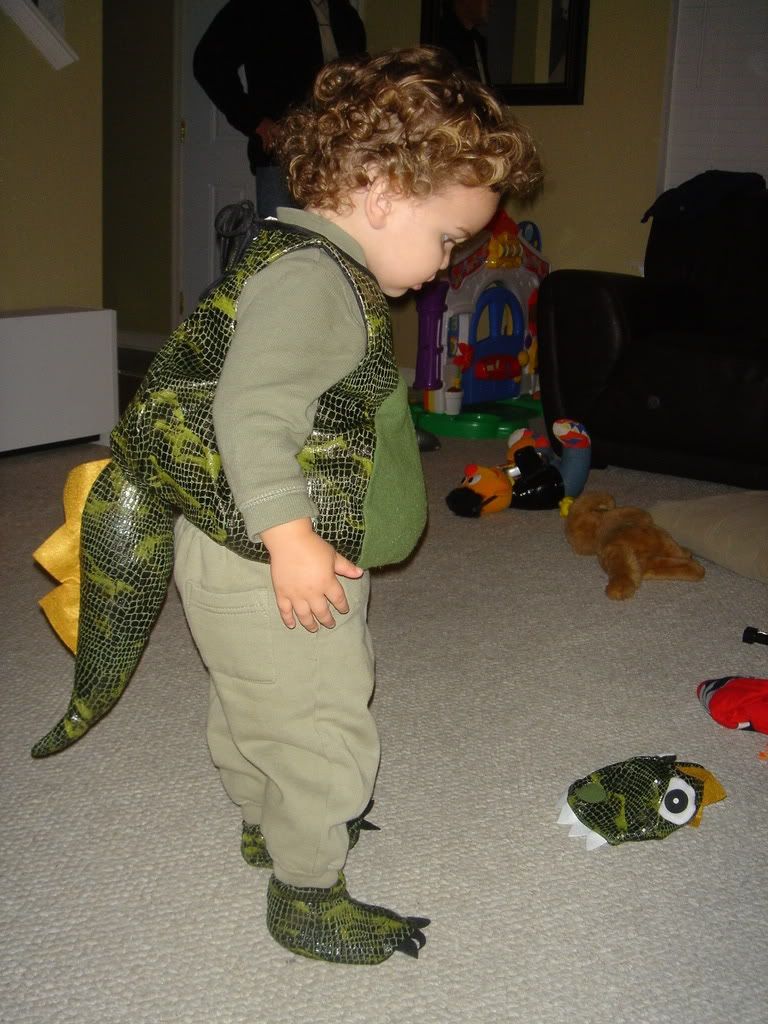 And here they are wearing the same Clown suit. (Pete then RePete)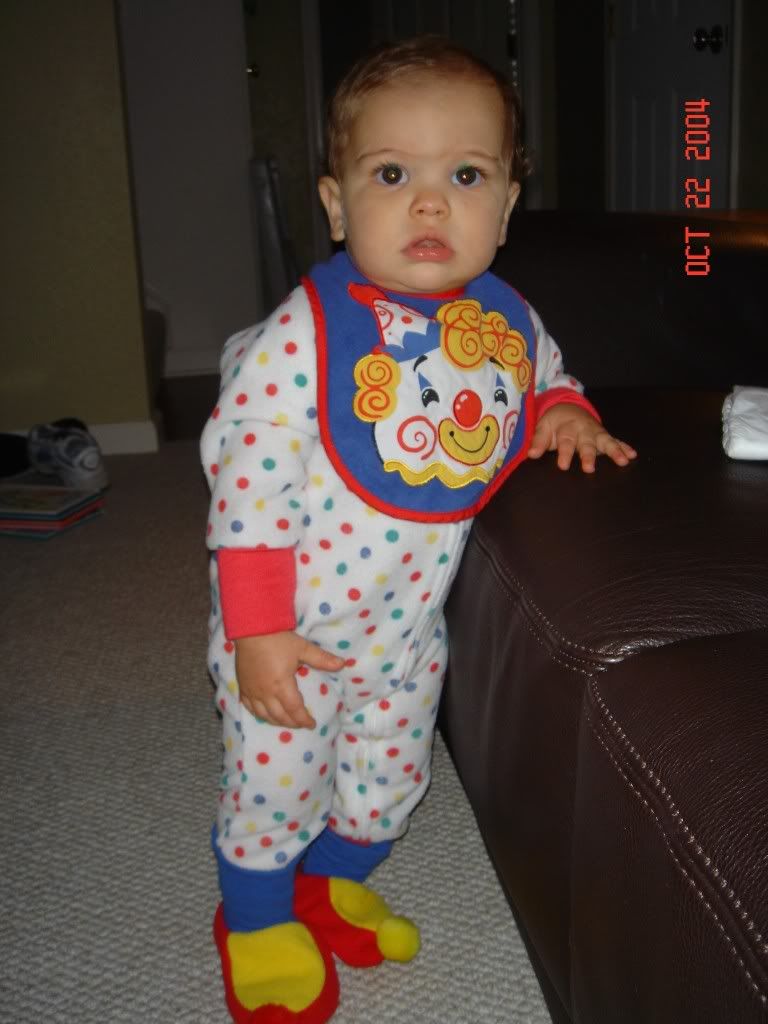 And I would be remiss if I didn't show my other child as Batman (poor Kubi):

Trick or Treat,
~R
Oh I almost forgot Hootin' Anni and Debs gave me treats before Halloween. Since I don't have time to pass them out, as Hootin' said, just grab 'em. Thanks, Girls.