Thanks for the interest in yesterdays mindless wanderings. Ami, I'm still laughing with you, not at you! I'll save you from further blabbering with these:
Here's the yarn Pete picked out for me. I love the jewel tones and it'll look great with my black leather jacket. And it feels like suede. Mmmm.
Here's the 2nd Santa I cross-stitched, can't find the first one right now.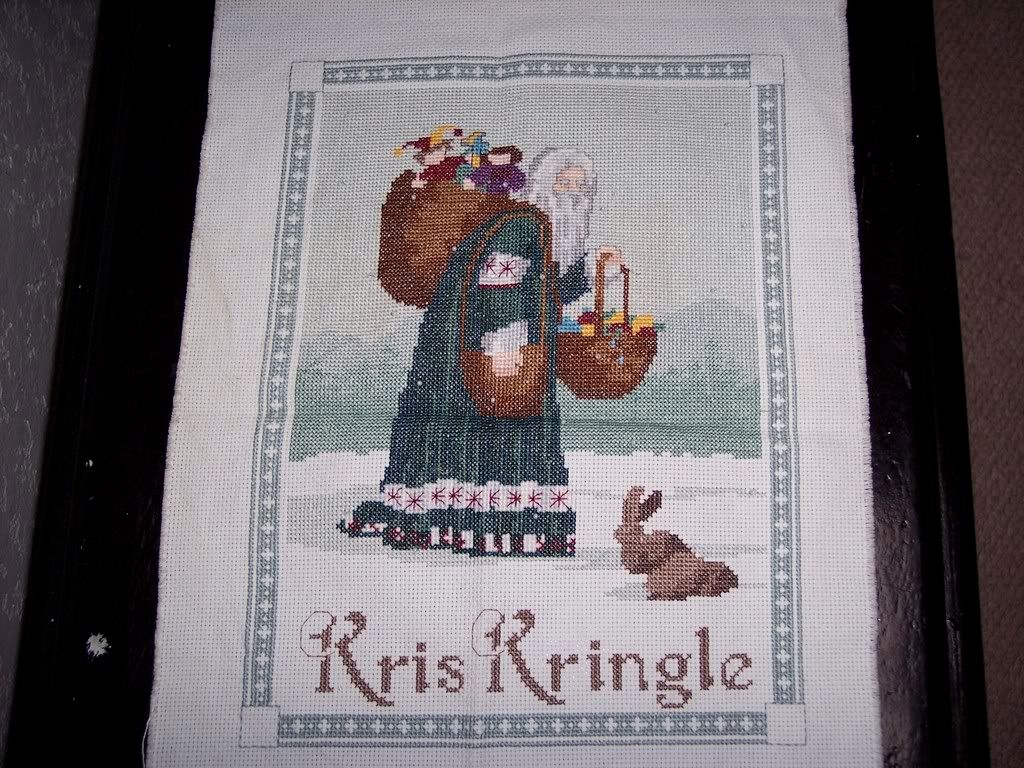 Here's a little close-up of that Santa. Can you see the little pearl beads I used for snow. This doesn't look totally finished. I don't see all the outlining that makes it pop. I guess I have a little left on this one too.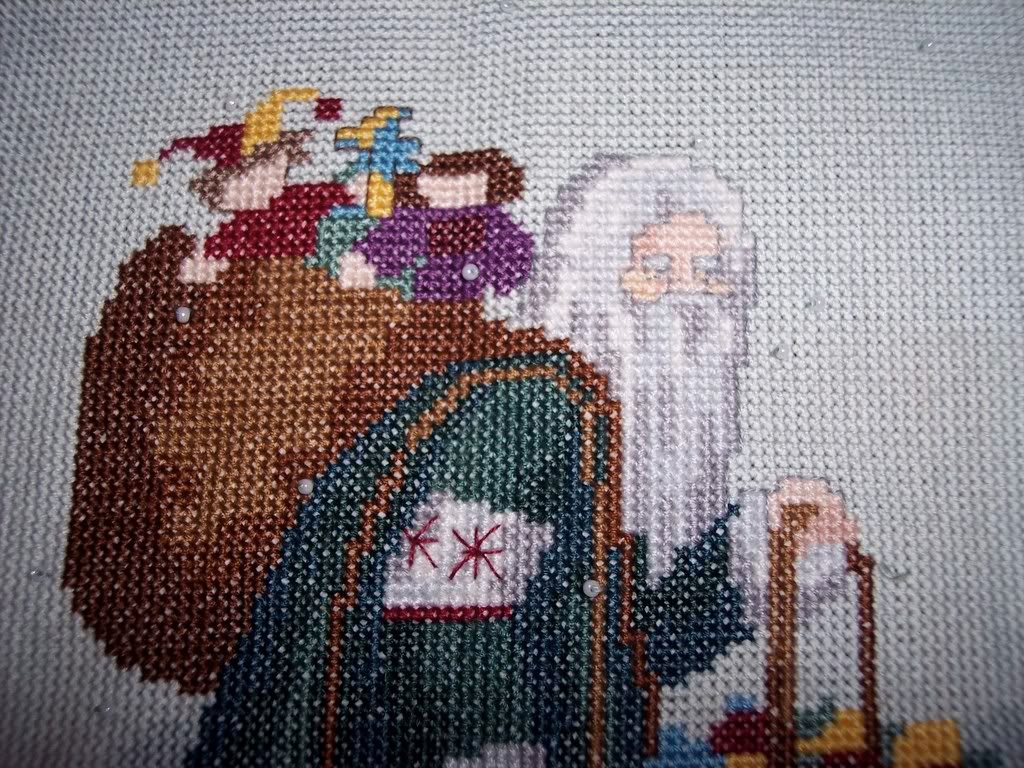 And the one I started a few years ago and am trying to pick back up on now.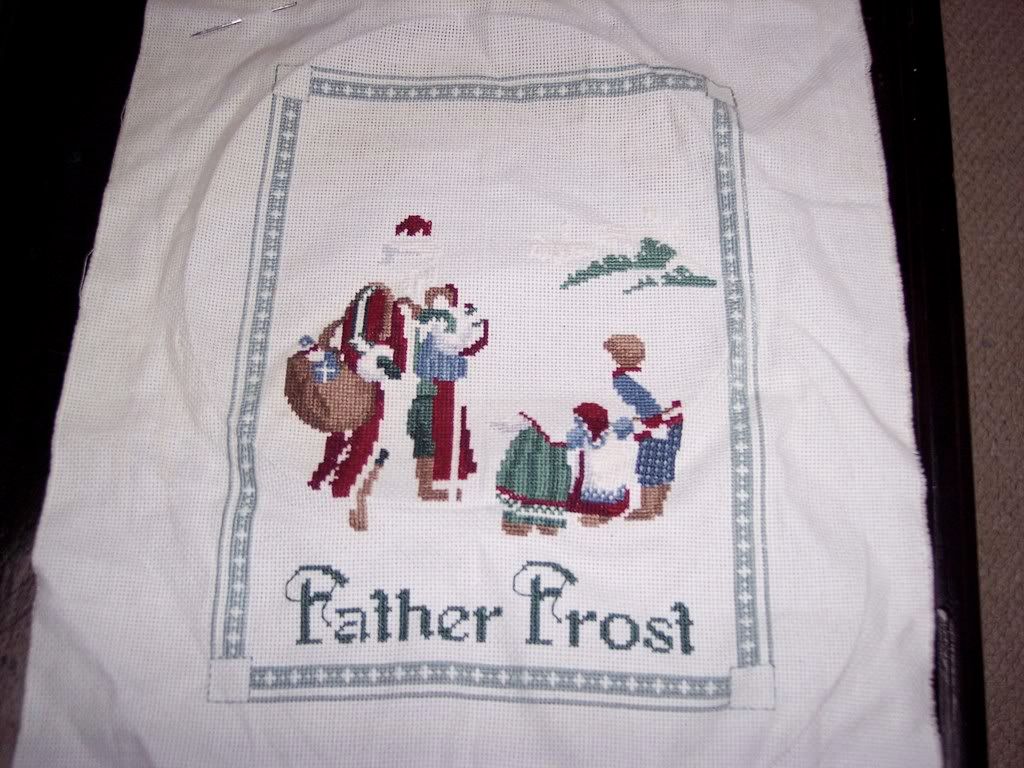 And a little close-up of the children.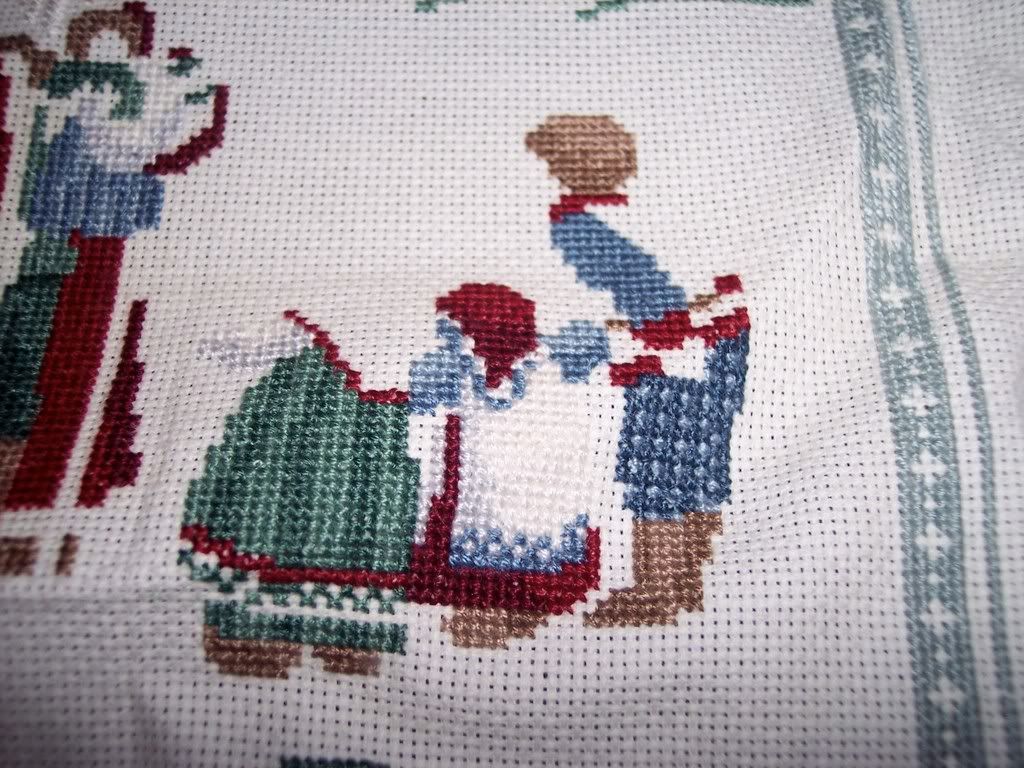 And here's what I discovered. I didn't have the 2nd one around when I bought the new materials but I could have sworn they were the same size. BUMMER! Now I don't know whether to scrap this one and start all over with a new fabric. The larger one looks so much nicer in person and I want them to all be the same for the future quilt. What to do? What to do? Maybe I can make the small one a pillow...Oh and FYI , Frost measures 9.5"w x 7.25"h and Kringle measures 12"w x 9"h.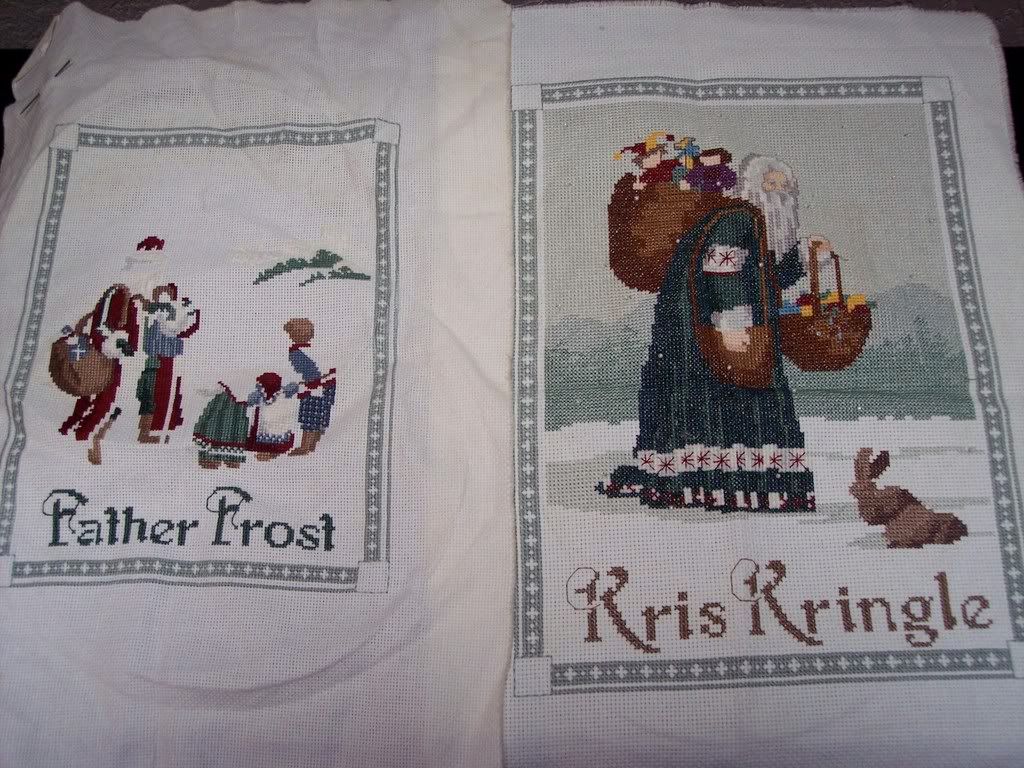 Anyways, that's it so far. I'll show you a craft I made for everyone last Christmas (after Thanksgiving rolls around and I pull out the Christmas decorations). I made one for myself and might make more this year.
~R