especially when then boys are mine and we are making cookies. I read on another blog (forget where now) about these cookies. Pure genius. Who woulda thunk to paint the cookies first. I don't know who first decided this was a good thing to do, but if you do, please pass on my thanks.
To think of all the time and energy spent making all the different colored icings and having them get all botched up in transport, you know stuck to the cellophane or each other. Not anymore. This egg paint dries in the oven.
First you roll and cut the cookies. Then paint and in our case add lots and lots of little sprinkles. Lots and Lots.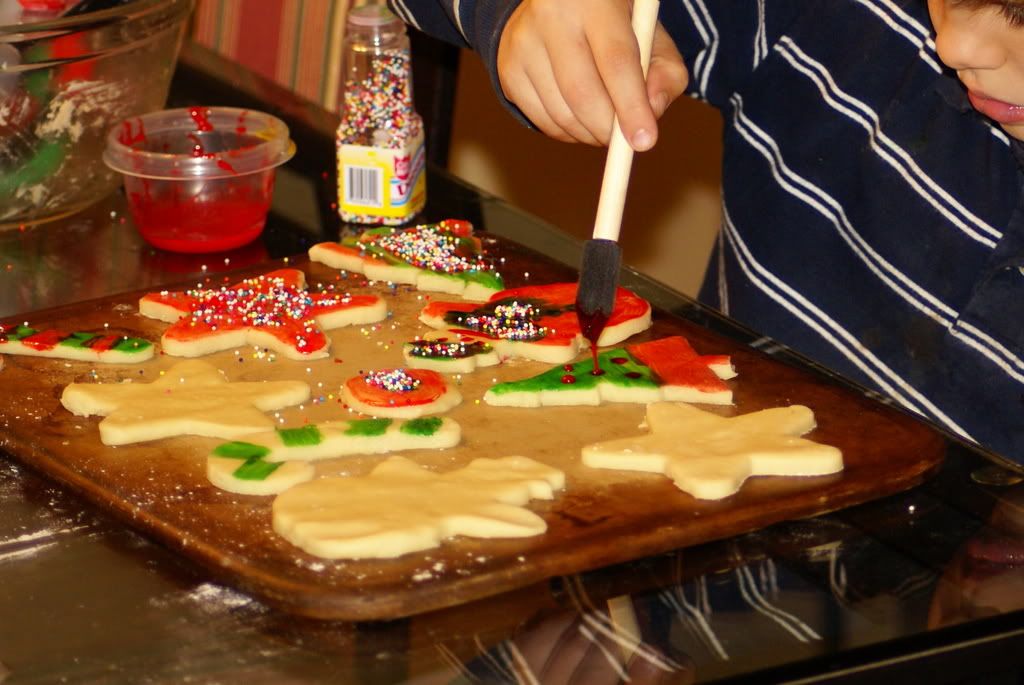 Then you watch them carefully whilst they cook. "Look mom, they're getting poofy."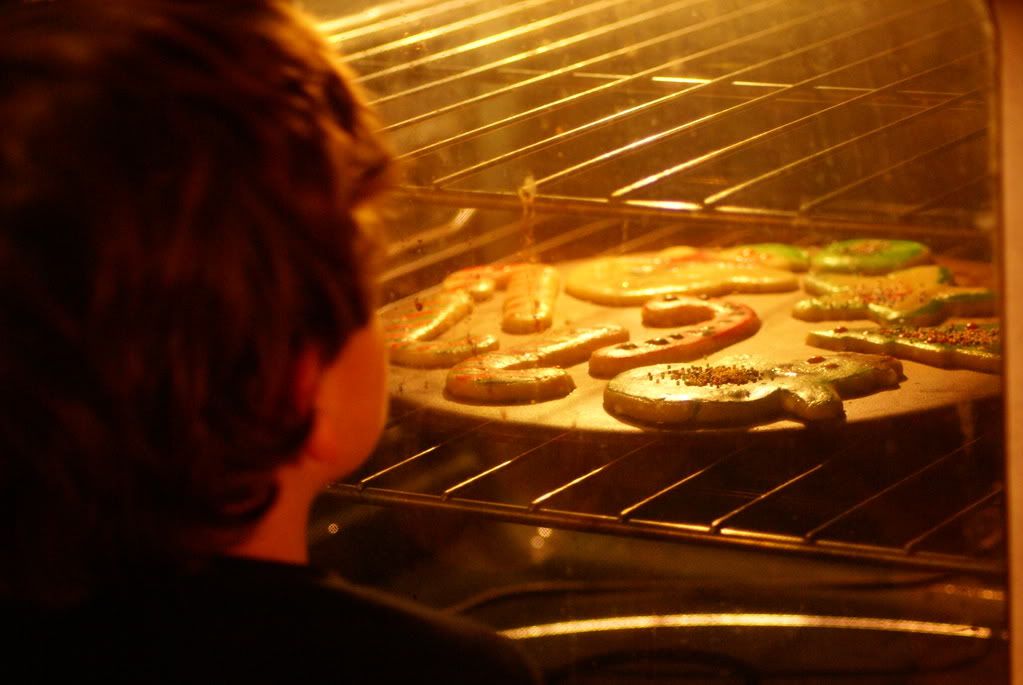 Find your special plate. We made this plate using Pete's hands (he was 4) and RePete's foot (just a few months old).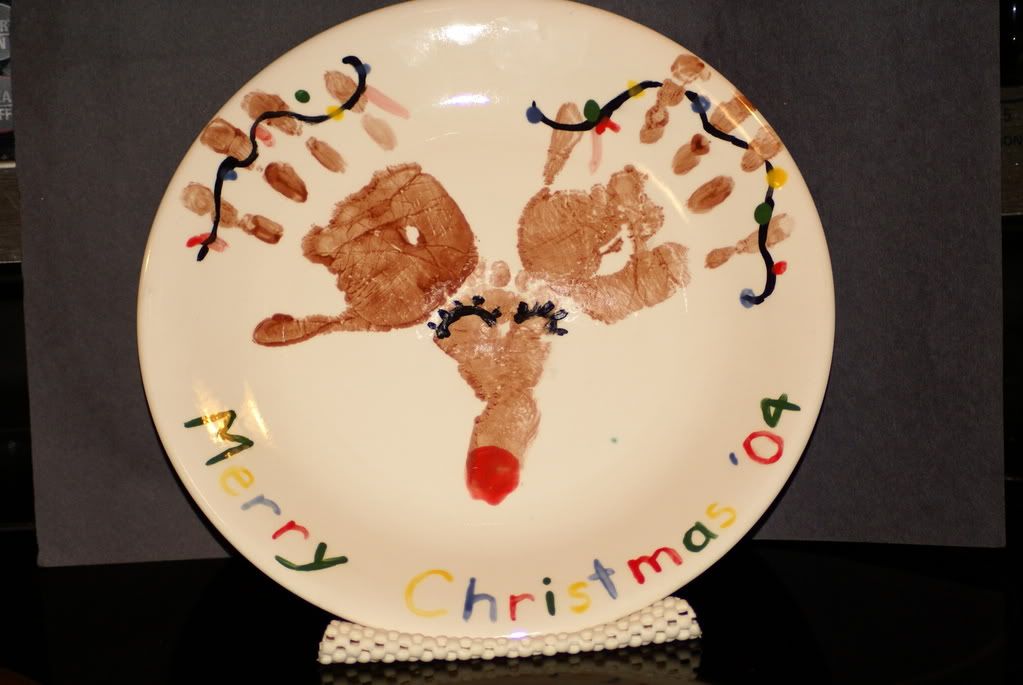 Now enjoy!
~R