I saw these on Dallas' blog and fell instantly in love. I had to make them.
Problem: I don't know how to do embroidery!
Solution: The internet. Don't cha just love that you can click click click and whammo, you know how to embroider. So here's my little birdie. I made these for family and friends and they loved them...at least that is what they said to my face.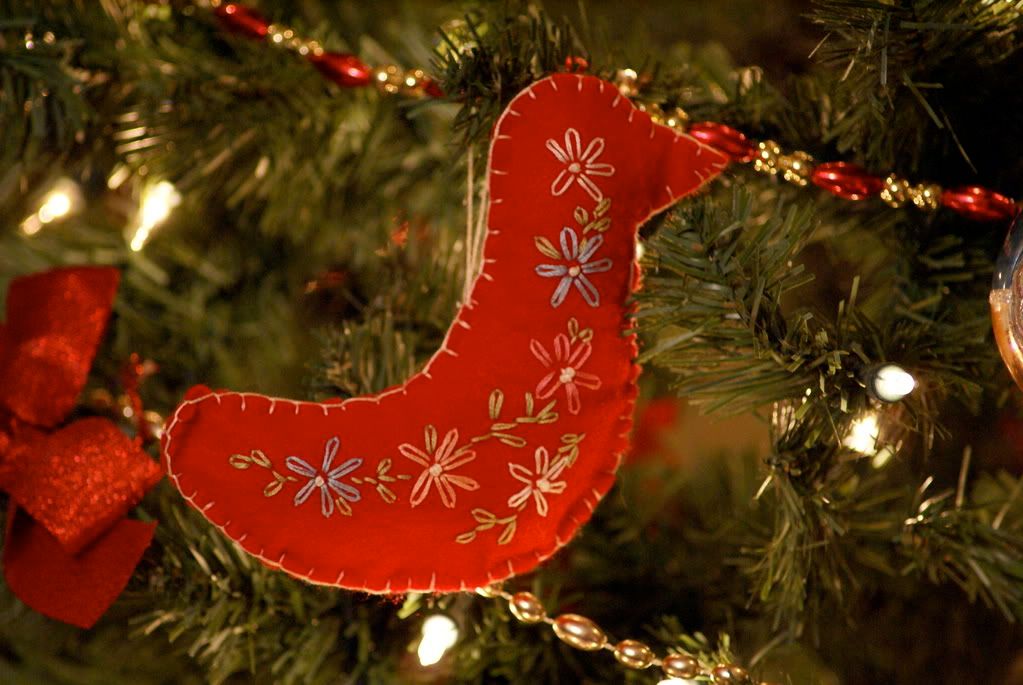 And I commented on somebody's blog about making reindeer ornaments as a kid and they asked about it, so here it is. I took this photo over at my sister, Doodah's, this weekend. It is from our Mom's tree, I think she stole it! just kidding, and we made these when we were kids. I can't believe one survived all the moving we did. We also made toy soldiers using the same clothespins but unfortunately, they all died in the moving battle. We enjoyed looking at this and reminiscing so much that we've decided next year, we'll get together and have our boys help us make more.
~R