Remember when I mentioned Shiny Brite ornaments? The same ornaments my Mom had on our trees growing up? I loved those little baubles. Did you check out D.U.M...err, ummm, maybe acronyms are not appropriate here?
Anyhoo, I went on ebay and started bidding, well actually started watching because the ones I really wanted didn't end for five days. One ended in 3 days and I patiently waited and waited and waited and woohoo, won the auction. It only costs me a total of just over $7 and here's what I received.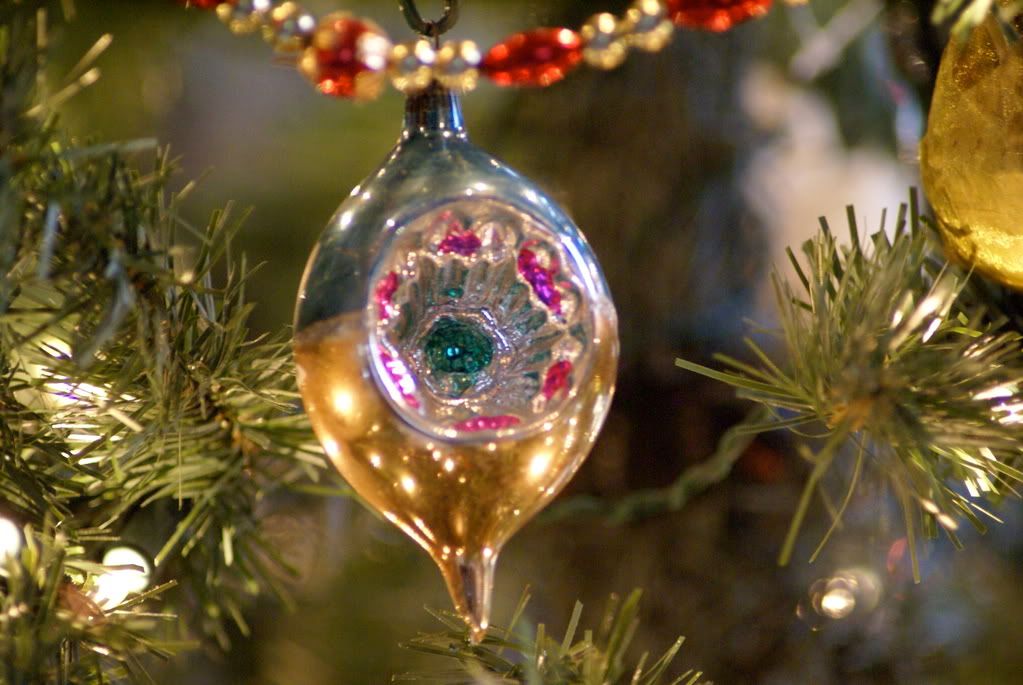 and...oops, Pete stuck his thumb through the fourth one. Thankfully, no boo-boos to mend.
The ones I really really wanted ended two days later and I forgot about them. I was out shopping and Pogo calls me and says, "hey, there's only 20 minutes left on these ornaments, and someone else has placed a bid. Do you want me to bid for you?" I said, "thank goodness for friends like you and YES, bid, bid, bid." (I have a problem - that whole bidding and winning process is intoxicating) So she did and we won! And at just a few cents over $3, I was ecstatic. I won't get my hands on those ornaments until later this coming week and will post them then.
This really is my last transmission. Merry Christmas to all and to all a Good Night!!!
~R